ORION
CHILD'S PLAY
Chucky is back.
In anticipation of Orion's film reboot of Child's Play, 3BLACKDOT set out to introduce the terrifying franchise to a new generation of horror fans. To drum up excitement for the movie, we created custom content and experiences to make the nightmare come alive.
Introducing the iconic killer doll to a new audience was an exciting opportunity for 3BLACKDOT. We decided we needed to make a splash that went beyond digital content, one that would allow a new audience to experience the horror of Chucky in real life. Together with Orion, we rebuilt the set of Child's Play for a special RSVP event and invited some of our top influencers. In taking the horror out of the digital and placing it in a vivid, new environment, this made for an overall more visceral viewing experience.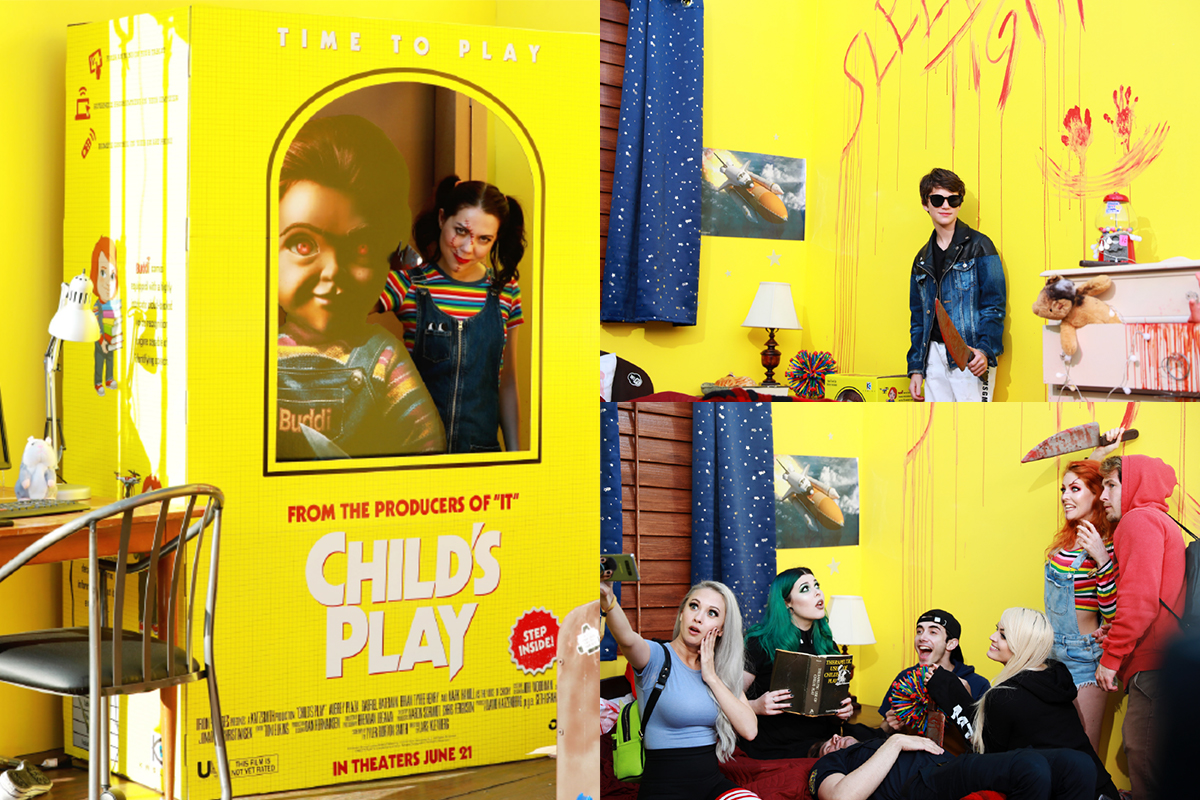 Online, by leveraging our extensive influencer channels, we produced viral videos and distributed them across our 3BLACKDOT-owned Facebook network that boasts 25M fans of movies, gaming, and culture. Because we tailored the experiential element of our campaign to resonate specifically with our influencers' audience, this further extended our reach online.
Ultimately, our chilling campaign drove 1.2 million views and 2.5 Instagram impressions.